Mark Nicholson
This user hasn't shared any profile information
Home page: http://youtube.com/eyepatchentertainmen
Posts by Mark Nicholson
0
Yesterday driftwood released what is probably the last and greatest update for hacked GH2 cameras.
Settings Here for Apocalypse Now
This group of settings is called Apocalypse Now and works to achieve a better and smoother color matrix that not only improves upon the native 4:2:0 h.264 of the camera, but also softens the natural sharpness of the Panasonic lenses when used in video mode.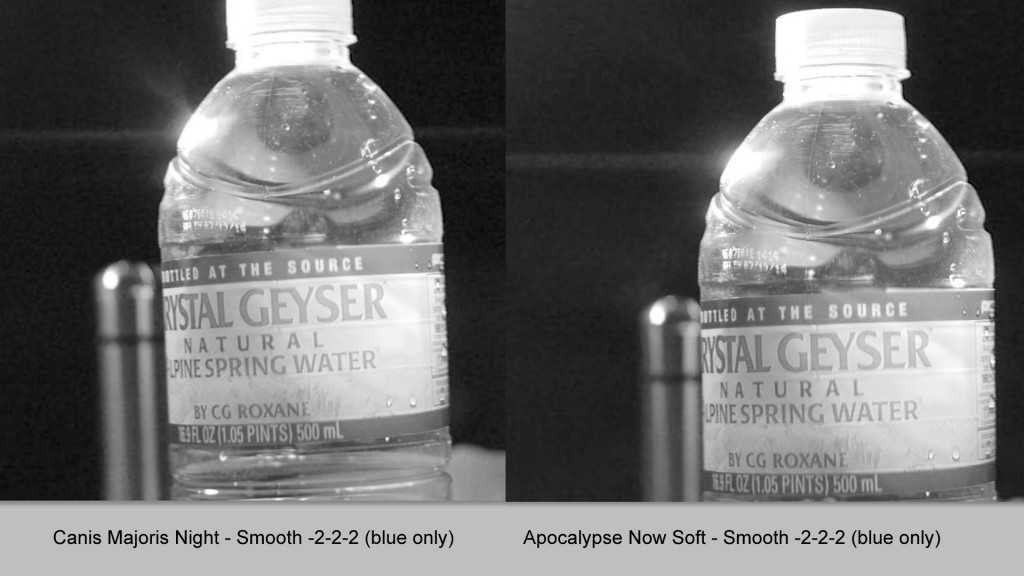 If you have a higher-end monitor capable you should be able to see the subtle changes in color rendition to the blue channel in this still.
Quickly testing outside with the "soft" version settings, the difference on foliage is immediately noticeable in regards to sharpening. (14-140 @18mm LA7200)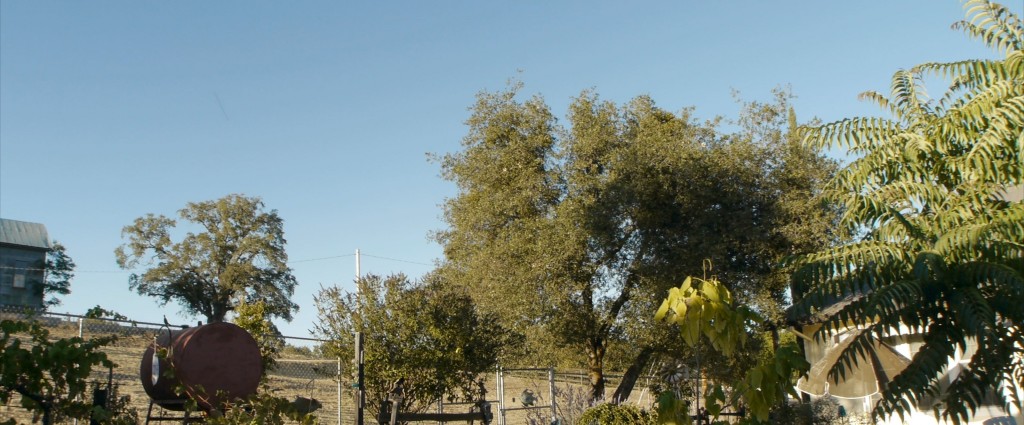 These are just preliminary tests, but I would hazard to say that I would now recommend using Panasonic electronic lenses without fear of sharpening artifacts.
0
One of the advantages of anamorphic lenses and adapters is a wider FOV. Since they are basically just horizontal-only wide angle adapters they certainly are a help for those looking for a wider field of view with EF Mount lenses. Here's my experience with anamorphic lenses with the GH2 (1.85 crop), and how they should work on the Black Magic Cinema Camera.
1. Panasonic LA7200
1.33x adapter, focus-through
recommended taking lens
Tokina 11-16
Nikon 17-35 (Sigma 17-35 2.8-4 lower budget option)
Designed for the DVX100, this adapter works best on the GH2 at 17-20mm and can work down to 14-15mm depending on the lens.
I've found that placing a +.25 diopter between the taking lens and the adapter clears up Chromatic Abberation. On the BMC, the Tokina 11-16 should be the best option for this adapter. I estimate it should go nearly to 12mm wide and be in the excellent zone by 15-16mm. Also note: This lens has blue flares, but getting oblong bokeh requires the use of front diopters and very limited focus.
2. Bolex Moller 8/19/1,5x
1.5x Adapter designed for 8mm film. Dual focus – In macro, this lens will change to 1.33 an can focus as close as 0.5m.
recommended taking lens
Nikkor 28mm f2 or equivalent (f2-f4 without vignette)
Nikkor 35mm f2 or equivalent (should not vignette on BMC)
Manual focus prime lenses past 35mm should work without vignette, zoom lenses need to be tested.
These lenses are fairly rare, but show up on ebay from time to time. The adapter itself is very tiny, but has sharpness equal to an Iscorama 36. Because the rear element is only 24mm in diameter, wide angle lenses will vignette over f4. This lens is also dual focus, but can be used to rack focus in certain situations. (working on a tutorial for this)
3. Iscorama 36 (also other related 1.5x Iscoramas)
recommended taking lens (outside of what it comes with)
Any sharp manual Nikon or Canon prime lens down to 28mm, possibly 25mm, depending on lens design. You will also need a clamp from redstan.com. You should have no trouble adapting this lens to any prime up to 105mm. Redstan also sells a .4 72mm achromat diopter that is necessary for focus closer than 6ft. This achromat changes the ratio to 1.33. I've liked using the Nikkor 50mm 1.8, 1.4, The Nikkor 35mm f2 and a few other Nikon prime lenses.
This lens is really fantastic in build quality and image quality. Probably the closest to cinema anamorphic quality you can get in a cheap anamorphic, as well as being able to resolve over 4k resolution. The potential downsides are that it can be difficult to rack focus and is harder to adapt to taking lenses due to its triangular shaped rear element. When adapted extremly wide the edges of the frame can succumb to distortion which is normal for older anamorphics.
There are many other anamorphic lenses out there. Most are 2x adapters, which means you crop on a 16:9 sensor or you shoot in an extremely wide aspect ratio. Lomos are probably the most well known, but I have little experience with them. Be sure to add whatever experiences you've had to make this a better thread. When the camera ships I'll post samples and information on workflow.
0
With the release of the first RAW footage of the Blackmagic Cinema Camera we can start to take a good look at footage that the camera will record natively. At first glance it looks like an Alexa with a 2.3 crop sensor. If you look closer, you will see it only has one flaw: A tiny bit of aliasing and moire. This is not as bad of a problem as it is on other cameras since we can fix this mostly in realtime with debayering settings and chroma blur.
Here's an example: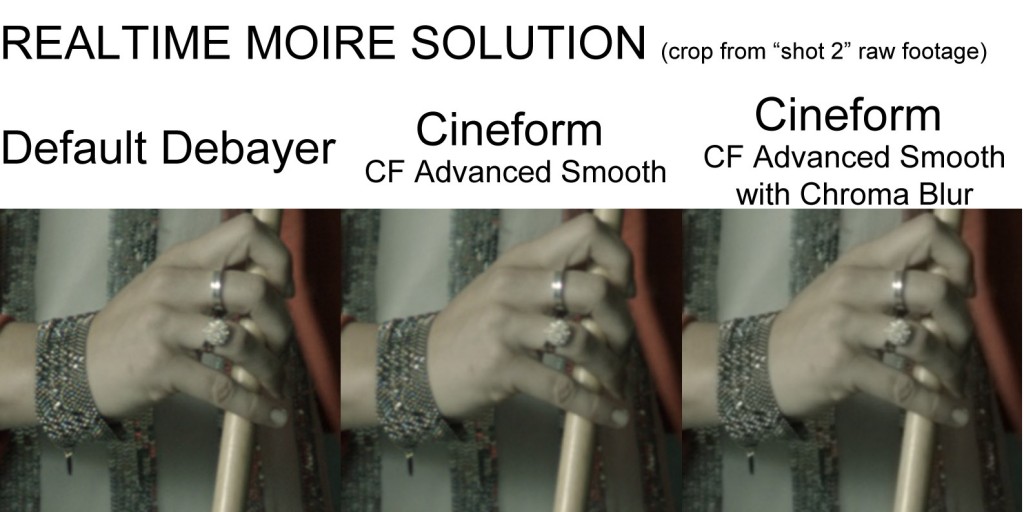 Certainly for me the moire is a non issue, and since were dealing with raw footage, there will surely be better fixes to come along. All in all the RAW footage released yesterday shows that the BMC camera is unmatched by most cameras under 15k and provides and image quality that can be graded and changed with as much flexibility as a Red camera.
0
Kipon released an image of this today: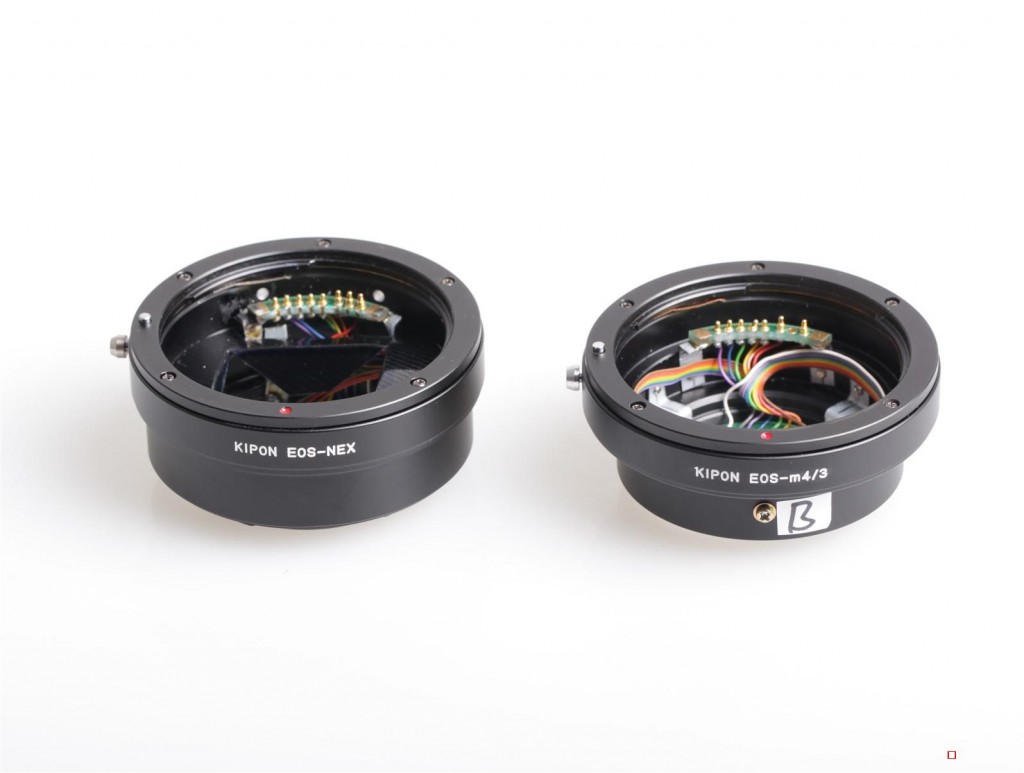 http://www.dl-kipon.com/en/articledetail.asp?id=56
This should be a cheaper alternative to run native EOS lenses on m4/3 cameras from Panasonic and Olympus without resorting to the adapters with the built in iris. While no pricing information has been released, other adapters from Kipon have been very competitive in comparison to other brands. Also you can count on numerous other manufactures in China replicating this adapter if its successful.
0
The FCC whitepaper was released last week that showed a "vague" description of the new Playstation model. The model in the video is extruded out from that 2D render and made to be a combination of the PS2 Slim and the older PS3 model. We wont know for sure how the model will look until its released this fall, probably sometime around when the Wii-U launches.
What to expect form this model?
- Lower power consumption due to a die shrink
- New web technologies designed for the next generation of smart tvs
0
Bolex Anamorphot 8/19/1.5x Compatibility chart
Before we get into Bolex tutorials, here's a chart showing basic compatibility with different cameras. Canon DSLRs will be similar to the Red Scarlet at 4k.
Optimal Prime Wide (widest with no vignette up to f22)
Panasonic GH2: 40mm
Black Magic Cinema: 31mm
Red Scarlet 4k: 46mm
Red Scarlet 3k: 37mm
Widest Prime with minimal circular bokeh
GH2: 35mm
BMC: 28mm
4k Red: 40mm
3k Red: 32mm
Absolute Widest – no vignette faster than f2
GH2: 28mm
BMC: 22mm
4k Red: 32mm
3k Red: 26mm
0
16 months ago I posted a video showing the Panasonic 42″ GT25 being used as a main 3D Computer Monitor. Most people thought there would be issues like burn-in very quickly. As it turns out, there have been no issues except for temporary image retention that goes away after a few seconds at most. I have the display calibrated in THX mode with screen being driven in component mode. The pixel orbiter is set to 1 minute (I've never noticed it active) and set the Windows 7 taskbar to hide unless the mouse is over the bottom of the screen. No burn-in anywhere.
The only change has been an improvement in the display quality over the past few months. High Frequency noise in black areas has decreased, and the gamma shift related to shifting black levels has also greatly subsided, possibly even gone away. The monitor was a fantastic purchase at the time, and you'd be hard pressed to do better at the size. Pixel density may not be the greatest, but it's as close to a large OLED screen that you will be able to purchase in the foreseeable future.
0
This is a lens design you don't see often in older zooms. The focus is in the rear and the zoom ring is in the front.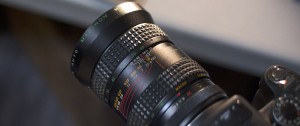 Lens construction is completely metal, made in Japan, extremely durable with well dampened focus and zoom rings. The front element is a large 72mm, and the lens mount on this model is Konica AR. I've seen these offered in FD as well on ebay.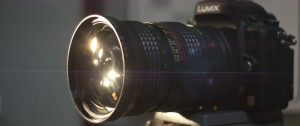 Here's some basic specifications about the lens when it comes to film/video usage:



* Manual aperture ring: Yes
* Direct-coupled focus ring: Yes
* Focus ring rotation: Canon direction
* Non-rotating outer barrel: Yes
* Non-extending outer barrel: No
* Constant field of view: No
* Constant f-stop aperture: Yes
* Rotational zoom ring: Yes
* Varifocal
* Internal Zoom



The biggest advantage of the lens is the constant aperture. It does not vary even in the slightest from 28-80mm. The front element only extends slightly with focus, and it has an internal zoom so the lens stays a constant size while changing the FOV. Another nice advantage of this lens over many zooms of the 80′s is that the front element does not rotate with focus. It is a true dual touch design. Unfortunately, it is completely varifocal, which means you wont be zooming while recording with this lens. The varifocal nature of the lens carries over to the MFD which goes from .23 meters at 28mm to a few feet at 80mm.


Lens Performance:
Being an older lens, quality will very greatly from model to model. Fortunately, this lens looks like it was kept in a closet most of its life and has hardly any use. Stopped down past f5.6 the lens performs fantastically across the entire zoom range. While its large front element makes it susceptible to flare, I find lenses with little coating to be preferable in giving the option of the "flared" less contrast look – especially when combined with anamorphic adapters. At f3.5 the image quality is still nice. Much nicer than comparable sigma zooms of the day at the same aperture. There is a bit of organic glow that keeps the lens resolving around 2-4Mpx on this sample. I'll make a video review later that will show more of the qualities of this lens.
Overall this lens would be perfect if it weren't for the fact that it is Varifocal. But as a variable prime, it is a great lens for the price, comparable with Tokina in quality in fact. Just make sure you get the constant aperture version, as there is many 3.5-4.5 versions that go for the same price or more.
Quick Still Samples: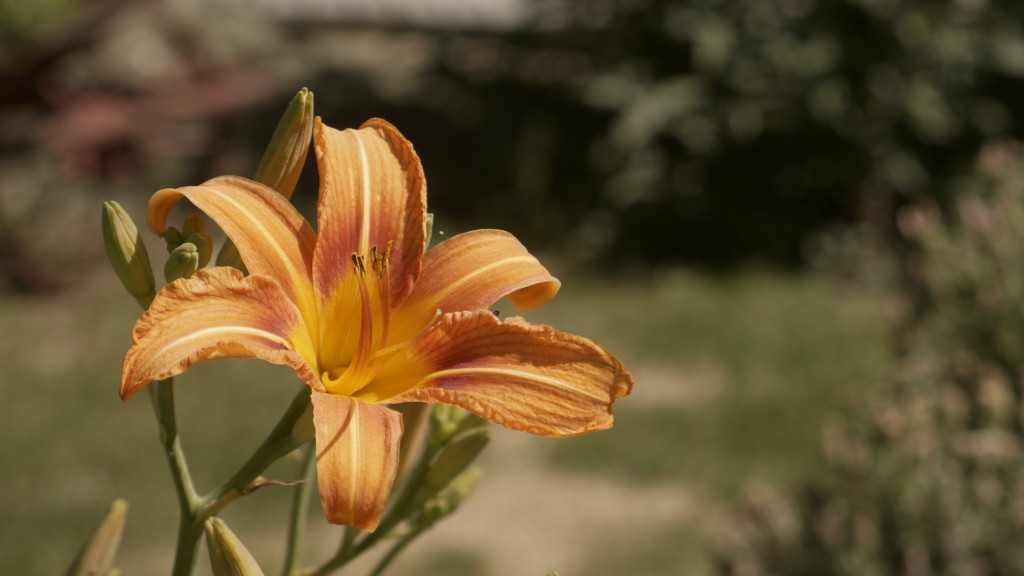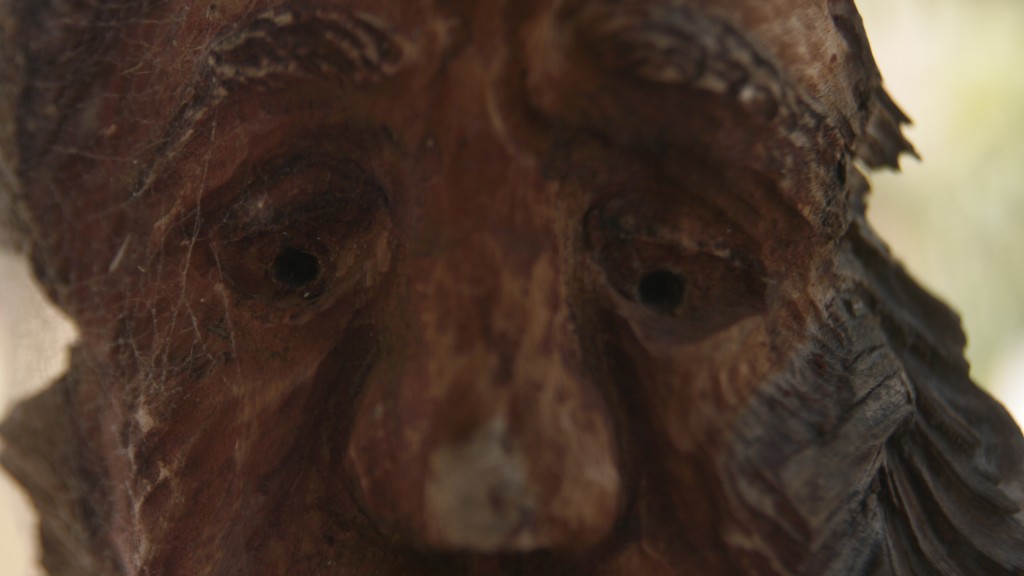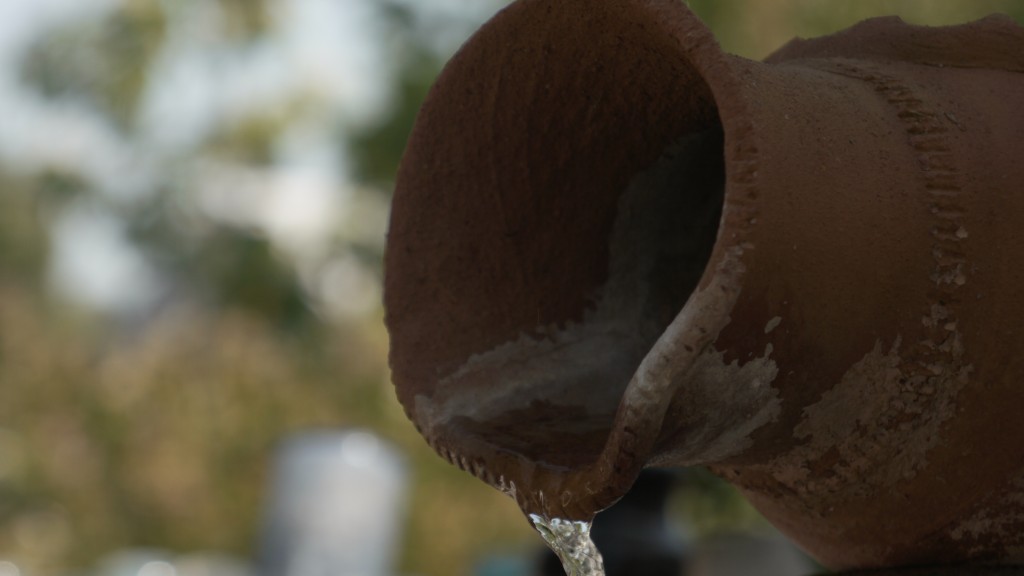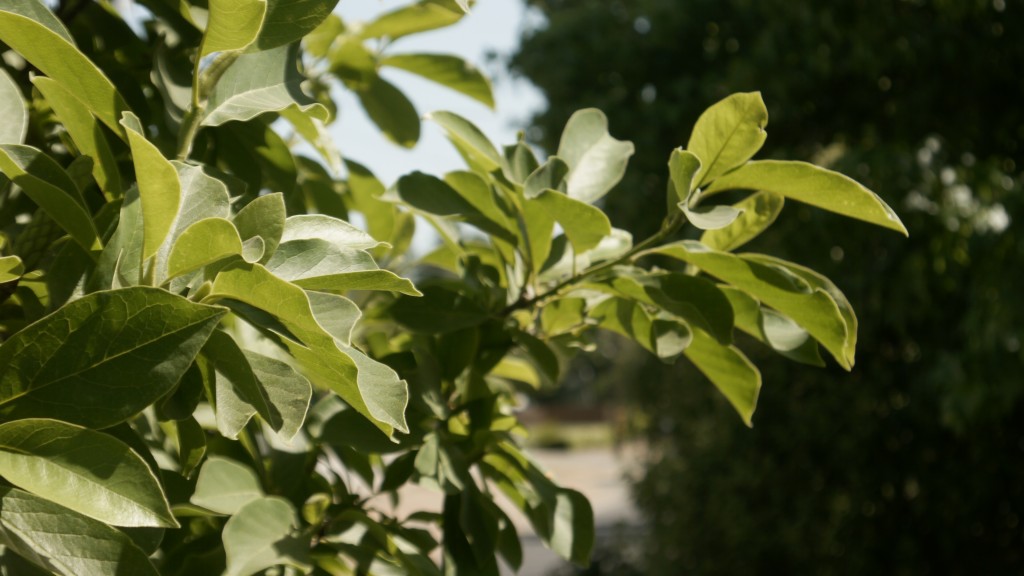 0
I'll post more information and links when its done, but right now I 'm working on making a new series devoted to the Bolex Moller Anamorphot 1.5x anamorphic adapter. Here's a sample of the lens combined with the Konica 40mm 1.8 taking lens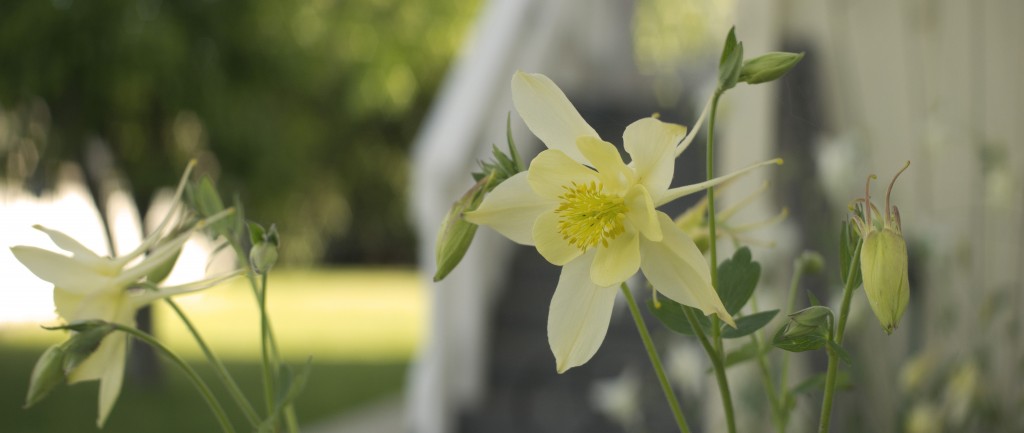 0
This is my first trial for making a scripted GUI conversion tool for the Blackmagic Cinema Camera and converting the output to Cineform RAW. Why do this? Cineform RAW is very similar to Redcode in that the RAW files can be manipulated on the fly with Firstlight and it has very good performance with most NLEs.


On to the software. At this time it's limited to CinemaDNG files only and is basically for testing purposes for once we get RAW files from the new Blackmagic camera. You can download sample CinemaDNG footage to test with here: http://www.ikonoskop.com/dii/footage/


How to use: Download the software here New Version – Added framerate options, and filename is set by the time you make the file – so no way to overwrite previous files.
(Windows only)
1. Make a new directory containing DPX2CF.exe – This comes with Cineform Studio Premium and is a command line utility. It needs to be in the same directory as DNGtoCineform.exe




2. Start the program, follow the prompts. It is all very simple with no choices on frame size or frame rate at this time.
3. Do not use this program on any footage that you are not afraid to lose! Right now that would be Ikonoskop users. Also, this program will overwrite its output.avi file everytime without asking first. Another issue with the compiler is that you cannot save your output.avi file to the directory where this program exists.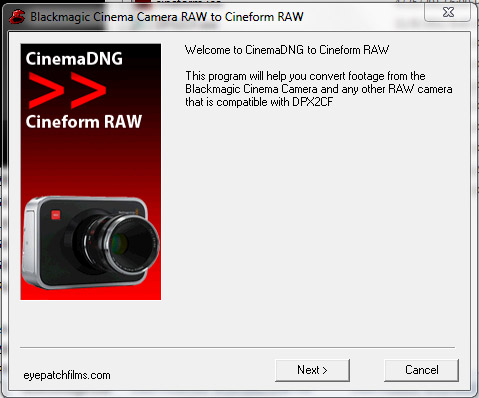 Mark Nicholson's RSS Feed