Archive for
December, 2011
0
Here's an example of the cheap +1 Cokin P diopter in the cinetactics Matteblox. It is a velcro mounting system, so the adapter is mounted in velcro and can firmly attach close to the lens. There is no possible chance of this falling out accidentally.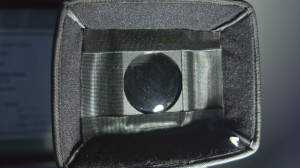 0
Not exactly a $1.79, but we do finally have a "best" card for the hacked GH2. Problem? It's quite a bit of money
This is the only card that can reliably span at high GOP1 bitrates and at the same time record for nearly an hour straight at those high bitrates. I've previously used the Sandisk 45mb cards with good success, but the 95mb cards are a whole new ballgame. I just hope you have a place to store all the footage.