Posts tagged
priceless
1
Shooting format: Super 16mm Kodak Vision 2, Arri SR3
Creative Information:
Script was chosen as a finalist for the 2006 Dodge College Location Filmmaking competition. It was nominated in 2006 for a Chappy Award for Best Cinematography. Film played at the Sacramento International Film Festival in 2008. Film currently has nearly 700,000 hits on youtube fueled by a viral campaign which currently has over 4 million hits on youtube. At its current rate, The Milkman will be one of the most seen short films on the internet within the next 2 years.
Project Synopsis
The Milkman is a film based on real events that happened in the 1950′s.
A retired hitman named Homer–now selling milk–finds himself in financial trouble. In order to save his family, he joins forces with Johnny, a local Irish gangster, and returns to the dark life of an assassin. When his family is jeopordized by the powerful Mr. Chow, he must make a choice between saving his life and that of his family.
Budget: $21,000
Currently the film is featured on youtube on the original District 9 short film directed by Neill Blomkamp

0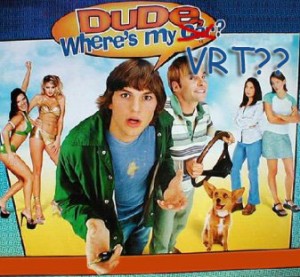 In early 2009 Akira and I posted Vengeance Rides a Train on youtube. It was embedded in a few sites, and generally received good attention and reviews from the people that watched it. Generally the biggest complaint was the "jello cam" effect which is going to be so retro in 10 years. After posting this, we started getting asked when the next episode was coming. Months went by, scripts were written, (we have next 3 episodes written and ready to be filmed). The problem? Budget. Without at least 1.5 million views on the first episode, it makes it financially un-viable to launch a second episode. The hits are needed in order to at least put a down payment on financing of a second and third episode. We did however create a couple of mini teasers for a second episode, which also have received a fair amount of hits. So if comes down to our fans. If you want to see a second episode, help us help you. (Yes, imagine Tom Cruise in your mind saying that) Post the original around to various websites, help us get it to at least a million views and we will deliver a second episode that will blow you away. Literally. You monitor will explode from the sheer incredibility of what is happening on screen.
Episode 2 Teaser 1

Episode 2 Teaser 2