Posts tagged
D90
0

Following the success of the original iPhone commercial released in August 2009, we created a new spot based on all of the features that are available with jailbreaking the new iPhone 4. This includes using "Display Out" and the variable functionality of BT Stack to use Bluetooth devices like Wiimotes and keyboards to extend features that are not implemented well with just a touch screen. Another objective of the spot was to give light to the iPhodroid project witch allows android to run on the 3G, and can currently be used to hack PS3′s with version 3.41 firmware. Akira created a hilarious "iPhone" song for the commercial and impersonated the voice of Morgan Freeman to lend a familiar tone to the spec commercial.
Shot on the hacked Panasonic GH1
iPhone 4 commercial on youtube

0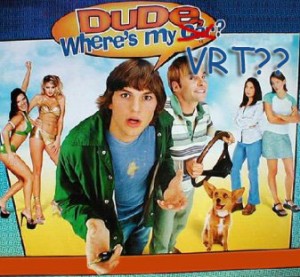 In early 2009 Akira and I posted Vengeance Rides a Train on youtube. It was embedded in a few sites, and generally received good attention and reviews from the people that watched it. Generally the biggest complaint was the "jello cam" effect which is going to be so retro in 10 years. After posting this, we started getting asked when the next episode was coming. Months went by, scripts were written, (we have next 3 episodes written and ready to be filmed). The problem? Budget. Without at least 1.5 million views on the first episode, it makes it financially un-viable to launch a second episode. The hits are needed in order to at least put a down payment on financing of a second and third episode. We did however create a couple of mini teasers for a second episode, which also have received a fair amount of hits. So if comes down to our fans. If you want to see a second episode, help us help you. (Yes, imagine Tom Cruise in your mind saying that) Post the original around to various websites, help us get it to at least a million views and we will deliver a second episode that will blow you away. Literally. You monitor will explode from the sheer incredibility of what is happening on screen.
Episode 2 Teaser 1

Episode 2 Teaser 2