Mark Nicholson and Akira Wing have been working together since 2000. We have completed a range of productions that include everything from corporate to music videos and nationally broadcast commercials. Whether it is short or long form, we have the capabilities to provide an excellent product for our customers.
IMDB Resumes
Equipment
Red Scarlet X "REX"
DSLR: Multiple Panasonic GH2s – Canon 5D, 7D – Panasonic GH1(3)  – Nikon D90 – Easom Cage – Cinevate Shoulder and Rail Support – RedRock accessories
LENS: Anamorphic lenses from Iscorama, Panasonic and Sankor – Nikkor Prime lens kit – Zoom lenses from Canon, Tokina, Tamron, Sigma, Panasonic, and more
VIDEO: JVC HD-250 – Panasonic DVX100
Kessler Crane – H4N – Various Mics from Sennheiser, Countryman, and Azden
We have experience with a wide range of digital formats, and specialize in the latest DSLR cinematography trends. Our combined online presence brings has an audience of 1.2 million viewers monthly from every corner of the globe. Our sense of style was developed in the rural mountains of Northern California. We would watch Sergio Leone films, play Final Fantasy and Metal Gear and try to take those elements and wrap them into our own films. This helped us develop a new direction in which we believe that will change cinema forever.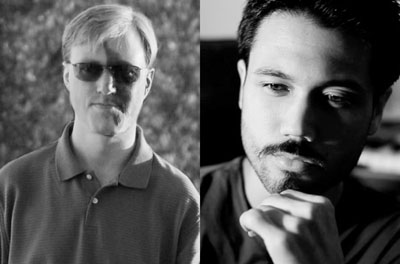 If you have a challenging and interesting project and you would like us to take it on, shoot us an email.