Posts tagged
short
0
Description: A short action scene originally made for the Sprint Epic Movie commercial contest 2010 (and rejected for unspecified reasons). This over-the-top kill is a walk in the park for this unquestionably precise, clever and creative mafia hitman known only as Rend. After cleaning his Colt .45 1911 he delivers death, not from above, but from the depths below.
Gear: Canon 5D2, SV Tungsten light, small 3200k ikea lamps for highlights. LED flashlights for lense flares and accents. Sound recorded with a Sennheiser me66 shotgun mic and Zoom H4n combo. Lens was an Iscorama 36 anamorphic + a cheap Digital Concepts diopter 4-piece set from ebay.
0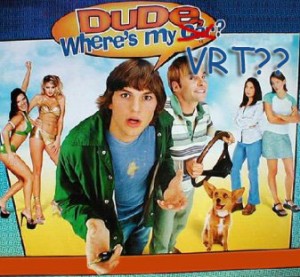 In early 2009 Akira and I posted Vengeance Rides a Train on youtube. It was embedded in a few sites, and generally received good attention and reviews from the people that watched it. Generally the biggest complaint was the "jello cam" effect which is going to be so retro in 10 years. After posting this, we started getting asked when the next episode was coming. Months went by, scripts were written, (we have next 3 episodes written and ready to be filmed). The problem? Budget. Without at least 1.5 million views on the first episode, it makes it financially un-viable to launch a second episode. The hits are needed in order to at least put a down payment on financing of a second and third episode. We did however create a couple of mini teasers for a second episode, which also have received a fair amount of hits. So if comes down to our fans. If you want to see a second episode, help us help you. (Yes, imagine Tom Cruise in your mind saying that) Post the original around to various websites, help us get it to at least a million views and we will deliver a second episode that will blow you away. Literally. You monitor will explode from the sheer incredibility of what is happening on screen.
Episode 2 Teaser 1

Episode 2 Teaser 2