Target is clearing out Flip Cam HDMI cables for extreme discounts right now.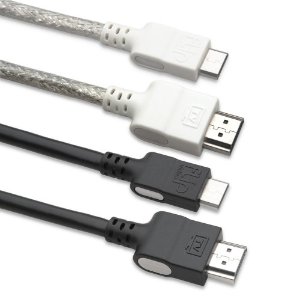 For $6.44 you get two perfect DSLR HDMI cables. One is 2ft long, perfect for onboard monitoring, and the second is 6.5 feet long, which is great for a close client monitor or steadicam sled.
Both cables terminate in both Type A and Type C HDMI connectors.